Is goal setting your problem, or is it goal getting?
The Four Faces of Your Secret Enemy
If you have ever blurted the wrong thing at the wrong time, and ruined an opportunity, if you've ever felt heavy emotional resistance to starting a particular task that would really move things along, or if you've ever been pursuing an important goal and suddenly been deflected, such as thinking that the dishes just have to be washed now, or deciding to watch TV instead, or even suddenly feeling tired or ill — these blocks and deflections and excuses for not continuing on with your goal are what's called "self-sabotage." Unless you've accomplished every goal you've had, then you've been a victim of self-sabotage at some time or another. And some people — maybe even you — can't seem to get any life-changing goal going beyond the planning or dreaming stage. Their self-sabotage mechanism shoots them down at every turn.
Is that you?
Well, I'm here to declare to you that it's
not

your

fault

!

Your self-sabotage mechanism has been years in the making, and it is so powerful that it cannot be overcome merely through better goal-setting — it has to be torn down and burned out — obliterated — instead.
Here's why you need this Beat Self Sabotage system….
The success "gurus" generally cover one or the other of only two things. Either they give you the step-by-step road map or recipe to do particular tasks to succeed at something like goal-setting, or they give you a new twist on the visualization method for self-improvement. Or they do a combination of both. Heavy on goals. Heavy on positivism and dreaming big.
It's Just Not Enough for Most People!
The "gurus" have largely missed the boat.
I am not insulting their work. I acknowledge that both of these types of success training are of great value in your path to success. I have used each extensively, and so will you. (We'll tap into both approaches as additional parts of this program.)
Yet many, many people who subscribe to either or both of these approaches provided by the "gurus" remain at or near the level where they started, and the success they seek still eludes them.
Why is that so? Why is it that, using the step-by-step blueprints or techniques, or the feel-good process of self analysis and visualization, so many people still fall short, and never achieve their success? The answer is pretty obvious.
There is a missing ingredient. There is something most people needed that they just did not get.
Ask any of the gurus what percentage of the people who read their books or watch through their videos actually and fully implement what they teach and achieve success. You'll find that, almost without exception, they will acknowledge that the percentage is pretty low. One guru (actually one of the best of the lot) is fond of saying that he dispenses the information, and whether or not his clientele get the success they hope for is just not his problem. The gurus are aware that most people do not even remove the shrink wrap or open the video files — that just having the possibility of a solution in their hands is enough for them, even if they don't use it. And they're happy … for a while. Until they realize they're still as unsuccessful as ever. They're still missing that mystery ingredient that might have really changed their situation.
This Is Where You Can Get That Missing Ingredient!
Imagine … actually knocking off your goals in record time — becoming a super-achiever! Imagine you slender, or rich, or flying through every day with the love of your life. How good will you feel when the relationships or income or physical condition you've dreamed of are finally yours? It's going to feel fantastic, I promise you!
What's been standing in your way, if you're like most people (including the former me), has been self-sabotage. And this system can fix it for you, once and for all.
I won't waste your time. I know you want a simple, fast solution for your disheartening self-sabotage, and I can give you just that.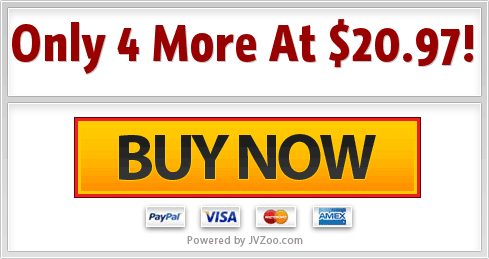 Specifically, in my Beat Self Sabotage system, you'll discover…
The simple switch you can flip in your head that will give you noticeably better success, pretty much instantly. (Pages 52-53)
How to handle the naysayers, and leave them with their jaws hanging open when they see what you accomplish. (Pages 75-76)
The big, yet little-known, cause of self-sabotage, and how to transform it into your best ally. (Starting on page 46)
What to do right now, and then tomorrow, and the next day — truly a step-by-step system. (Page 34 and … the whole system!)
How to overcome the self-sabotage that arises out of past abuse. (Pages 101-104)
The right ways to implement goal setting and visualization — it's easier and more powerful than you think. (Pages 83-85, and Chapter Nine)
The one thing you must NOT do as you eliminate your self-sabotage. Miss this, and your efforts will likely end in epic failure. (Pages 7 and 117-119)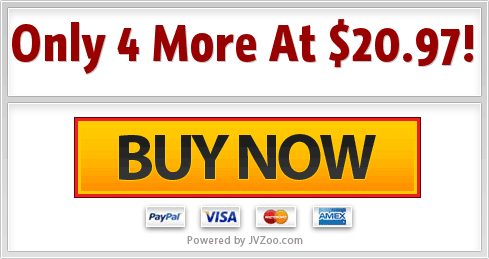 If you say yes today, you can get your copy of the powerful Beat Self Sabotage System for my rock bottom introductory price of just $39.97
— a lot less … for a short time!

Everyone has told me I should be charging a whole lot more — and I agree.
So Why Am I Only Charging
$39.97 for All This?

(Please note: you must add this to your cart to see its temporarily lower price … which goes up as more people order, so hurry!)
Truth be told, I should be asking for much more — and I will be, not too long from now. Not just because this information is so incredibly valuable — and virtually unknown — but because we humans tend to only value and use what we have sacrificed something for. If I were to give the same program away, very few of the recipients would even crack the cover, let alone crack the "code" and succeed. The more we pay, the more we pay attention. (Additionally, once you beat your self sabotage, the increase in quality of life, in happiness, and in income potential for you could be substantial.)
But there is a reason I kept the price so low. This is the first time I have made this package available to the general public, and so this is a way for me to get a feel of how much demand I have for my "Beat Self Sabotage" program.
Plus, it will allow me to get even more testimonials from satisfied users which I can then place on this page. That alone will enable me to be able to raise the price up to where it should be.
Finally, and most importantly, I want you to become a customer of mine for life. What better way than to give you a really killer deal? That will make you much more likely to consider future products I plan on releasing.
4 Valuable Bonuses Make this
Purchase a No-Brainer!
I've arranged for you to have access to these time-limited bonuses, too:
Bonus #1: The entire core book read to you as an audio file.
Valued at $39.97 all by itself, this bonus will allow you to "read" the book anytime, while you are on the go. I don't know about you, but I am so busy that sometimes the only way I can get something read is to listen to it during drive time. This bonus comes as a good quality MP3, ready to load into any portable device, or burn as an audio CD.
With this audio recording, you'll also be able to "re-read" the main "Beat Self Sabotage" book over and over, as you need, until you've conquered your self-sabotage once and for all.
Bonus #2: The "Beat Self Sabotage" Matrix.
This seemingly simple charting tool is actually a huge help in making the "Beat Self Sabotage" program work for you. It allows you to quantify and measure your progress. While anyone can succeed in this program using the book alone (and quite a few have), those who have the Matrix at their disposal have a huge and very clear advantage in planning and carrying out the Beat Self Sabotage System — that's you now, because you'll get this bonus. Equivalent value: $9.95.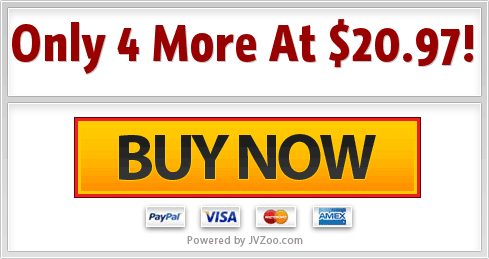 Bonus #3: The "Success Injector."
This secret weapon MP3 audio track can unlock the powers of your mind in a way that you've never experienced before. I have used this tool many times now, and have succeeded in achieving my goal every time. Implementing this reprogramming tool will take just a few minutes per "dose," but will put your anti-self sabotage efforts onto the "fast track." Try it out — you'll see. Once you've listened to the "Success Injector"track, then in stressful times, just recalling the soothing music that accompanies this audio track can invoke the healing, soothing and empowerment of the whole track. It quickly becomes a part of you, and a priceless anchor when the hard times come. Valued at $39.97.
Bonus #4: The "Sure-Fire Success Reports"
These 7 special reports represent the best information my researcher could find to accompany the Beat Self Sabotage system. Titles include:
4 Wealthy Mindset Tips To Attract More Wealth And Success: A great starting point, these tried and true approaches to daily thought can really open doors of increased wealth and well-being to you. Thinking wealthy may sound like a peter pan trick of thinking happy thoughts; but in actuality, it is a determining factor between you and your success. Here are some excellent tips to gaining a wealthy mindset.
Goal Setting Tips: 7 Effective Methods To Achieve Your Goals: These simple but effective techniques, used in conjunction with the Beat Self Sabotage System, can really supercharge your ability to finally achieve your goals! These goal setting tips spell the difference between dreams and reality. If you're ready to start checking off items from your goals list, read this article.
Positive Thinking Tips: 3 Powerful Ways To Stimulate Positive Thinking: Far from "passe," positive thinking does work, and these three techniques can really work alongside the Beat Self Sabotage System to change your life forever. Even with today's not-so-perfect world, you can still have a wonderful day – everyday. There are easy ways to encourage positive thinking for almost any situation.
5 Law of Attraction Mistakes: Why The Law Of Attraction Fails To Work For Many People: There is good and bad in the concept of the law of attraction. Find out the danger zones here, before they sneak up behind you. Amidst all the success stories, many people still can't get the law of attraction to work for them. There are some law of attraction mistakes people tend to make, without being aware of it. If you're one of those who can't manifest their desires, then this article is for you.
How To Have More Energy: 5 Simple Tips To Skyrocket Your Energy And Overcome Tiredness: How much more could you accomplish once both self sabotage and recurring fatigue are a thing of the past? Read this to start the ball rolling, and get a whole lot more life out of each day. To keep up with your hectic schedule, you will need to learn how to have more energy. Having more vitality also keeps you in tiptop shape. It sharpens your mind and improves your overall performance. This article shows you 5 simple tips to achieve that.
Millionaire Mindset: Top Ten Tips To Develop A Wealthy Mindset And Attitude: I learned this originally from Dan Kennedy, and it really works! Here's my researcher's rendition, all true, or I wouldn't be giving it to you. The millionaire mindset is a powerful thing. It has helped launch careers, multi-national corporations, and big dreams and ambitions. Read this article and find out just what it is and how it can help you.
Reprogramming Limiting Beliefs To Attract More Money Into Your Life: This is like a welcome sub-chapter to a small but important part of the Beat Self Sabotage system. This little "power-up" can alter the financial reality you life in. Contrary to popular belief, money isn't all that difficult to get. It's just within our reach. And I'm not talking about a few measly dollars from the cookie jar either. I'm talking about large eye-popping figures here.
These reports, together, are worth at least $30 if you were to buy them separately.
All four bonuses total $119.89 in value, but they're yours free, ready for instant download with your order of the Beat Self Sabotage System.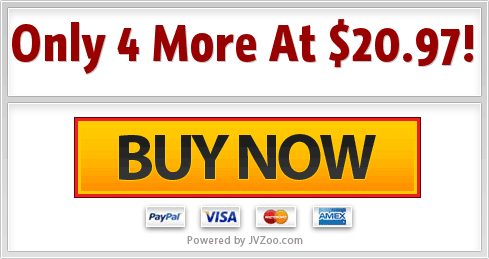 Why Should You Believe Me?
Here's why. Almost everyone commits self sabotage at one time or another, and I was no different. In fact, I had it pretty bad. But as a pencil-necked nerd kid, I stumbled on self sabotage cures that turned me from a last-picked non-jock into an above-the-rim, slamdunking basketball machine. With my background and lack of talent I should never have succeeded like that, but I did it in spades.
Once I realized what I had done, I started listing the steps and procedures, trying out new ones, failing and then succeeding — all the while plagued by pretty severe urges to self sabotage.
Then it all started coming together, both the Beat Self Sabotage System … and ME!
Now I am thrilled to be a university-level teacher, a practicing business and estate law attorney, and, believe it or not, a veteran film composer and song producer. (Want proof? Just Google my name, Arlen Card, and go to my music site.) I've won numerous awards, including a coveted fellowship to the prestigious Sundance Institute's Film Composer's enclave, where I spoke with our benefactor, Robert Redford, and studied with the likes of the late Henry Mancini and other Hollywood greats.
I mention all this, not to brag, but to show you that, despite powerful self sabotage tendencies, I have pursued and succeeded in many of my dreams. This system absolutely works! It has for me, and it will for you.
So give it a try. You've got nothing to lose, and it might make all the difference for you….
Why You Risk
Absolutely Nothing!
If you're like me, you hate having to risk even a penny on a speculation.
I don't want you to risk anything when you say yes to my offer today. So I'm going to extend to you a 60 day, no-questions asked, money back guarantee.
My 60 Day 100% Money Back Guarantee
Here's how it works. For any reason (or no reason at all) you decide this product isn't for you in the next 60 days, simply contact me by email and let me know. I'll refund every penny of your purchase promptly and without question.

With that in mind, you have absolutely nothing to lose!
So What Will It Be?
Will you sit this one out and be left wondering, or will you take a chance and see if the Beat Self Sabotage System can really change your life and open doors like you've never dared to dream?
All my best wishes for your success,
— Arlen Card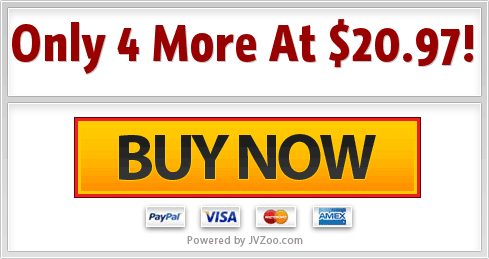 P.S. Remember, this is an introductory offer, so the price is likely to increase at any time. So don't delay, act now to get your hands on the Beat Self Sabotage System.
Remember also, there is a 60 day money back guarantee. Can you afford to pass up on these secrets and be kicking yourself later for not taking action?